Lube Oil Analysis
---
Lubricating Oil and Fluids Testing:
"Maintenance of the Oil is the key to Maintenance of the Machinery".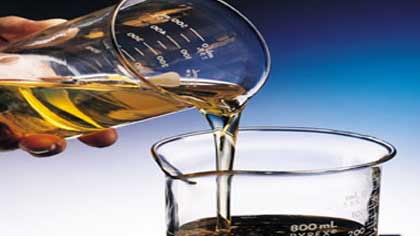 Lube Oil Analysis
Oil analysis and testing reveal key information regarding the condition and performance of machinery and equipment. Lube Oil Analysis programme from ATLAS helps avoid unnecessary system changeovers, the oil could be topped up with fresh oil instead of a complete oil change, improve productivity and performance of equipment and machinery, predict machinery failure, identify potential problems and ensures reliability and maintenance.
Lube oil analysis services for increase the reliability and accessibility of machinery and maintenance costs. An effective engine oil analysis services provide by ATLAS to increasing equipment reliability while maintaining a safe and cost-effective plant operation.
We examine for giving exact Laboratory engine oil analysis in India. The research facility oil examination incorporates engine oil testing, lab investigation of physical and substance properties of suspended contaminants and soil present in the oil. This examination gives complete data of oil and machine condition which are further used to diminish the repair costs. Our exceptionally capable lab professionals in order to guarantee that the research center results are exact and perfect.
Lube Oil Condition Analysis benefits:
State-of-the-art testing facilities
Global coverage
Sample bottle shipment
Expert Oil Analysis
Expert Consultancy
Full interpretation of Lubricant data
A typical Lubrication Oil analysis would cover:
Water Content
Viscosity
Total Acid Number or Total Base Number
Insolubles
Flash Point
Fuel Content
Presence of Glycol
Soot
Oxidation
Nitration
Sulphation
Wear-Metal Elements
Hence – ATLAS – provides a comprehensive state-of-the-art Used Oil Analysis & Lubricant Testing Services. The objective is two-fold, to spot any potential problems before they cause catastrophic failure; and to retain the oil as long as it is serviceable.
By using ATLAS to routinely check the physical and chemical characteristics and test the condition of your lubricating oils, you receive valuable a comprehensive report on the condition of the lubricating oil and the operating health of their machinery. We develop individual testing programs to meet your needs and ensure sample collection, shipping, testing and reporting is quick, efficient and cost-effective.
We can provide you sample bottles, labels and outer boxes which are inexpensive easy-to-use kits. Tests can then be sent to our labs, with routine turnaround within 12 to 24 hours of receipt of the sample. We make our customer happy with our efficient and cost-effective oil analysis services. One of the best oil analysis laboratory in India.